Kandi C.
Director of Operations, Marketing and Executive Assistant for Dr. Scales
Kandi joined Island Dentistry September of 2016, and has over 20 years of experience in the medical-dental industry. Kandi enjoys volunteering in the local community, spending time traveling with her husband and supporting her son who just enlisted with the U.S. Navy.
---
Corita H.
Patient Care Team Lead-Billing Coordinator
Corita is from California and has three children. She joined Island Dentistry in 2018, she started her career in the medical field. She absolutely loves her job. In her free time, she likes to do yoga, attend concerts, go to the springs, and binge watch movies with her family.
---
Sara S.
Dental Hygienist-CRDH-Hygiene Team Lead
Sara joined our team October 2019 with over 24 years of dental experience. She was dental assistant prior to attending Dental Hygiene School. She graduated from Western Kentucky University in 2005. She is passionate about educating her patients, while striving to provide the best patient care & patient comfort. Sara is a south Florida native, but moved around while her husband was active duty. Sara is married, has 3 grown children and one grandson. Outside of work Sara enjoys boating, kayaking, traveling & spending time with her husband & family.
---
Hayet S.
Dental Assistant- EFDA-Clinical Team Lead
Hayet was born in South of France and move to the USA after meeting her sailor. After multiple duty stations, she and her husband settled in Florida and made it their permanent home. Hayet joined our office in August 2019 as a dental assistant with six years of experience in the field. She is always looking to increase her knowledge in dentistry. In her spare time, Hayet enjoys traveling and spending time with her family.
---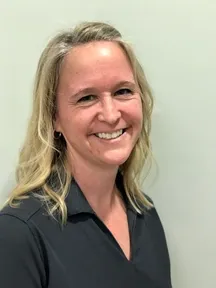 Brandy M.
Scheduling Coordinator-Financial Coordinator
Born and raised in Plymouth, Massachusetts, Brandy joined Island Dentistry in October 2013 with over 15 years of dental experience. She has taken hours of continuing education courses and loves what she does. Brandy has a passion for dental health and genuinely cares for each patient's well-being. She and her husband reside in Fleming Island.
---
Barbara W.
Concierge
Barbara was born in Cincinnati, Ohio, then moved to Lexington KY with her husband prior to coming to Florida. They moved to Florida in July of 2019. She joined Island Dentistry in July of 2020. She worked in an orthopedic medical office prior to starting her career in dental. Barbara loves photography. She captures natures scapes, horse racing, and family photos. She travels to North Carolina with her Camera Club to photograph waterfalls, sunsets and flowers.
---
Jessica C.
Dental Assistant-EFDA
Jessica grew up right here in Clay County. She's been a dental assistant for 10 years and joined our practice May of 2021. Jessica is an active member in her local church and enjoys spending time with her family when not working with patients.
---
Stefani D.
Dental Hygienist-RDH
Stephanie grew up in Orange Park and is a Clay County native! She entered the Dental world in 1994 and makes it her 1st priority to insure her patients have a positive experience. She enjoys spending time with her children, practicing yoga, going to concerts and outdoor festivals.
---
Tabatha P.
Dental Hygienist-CRDH
Passionate about prevention! Beginning in the dental field as a dental assistant she saw first hand the after effects of individuals' mostly unintentional self-dental neglect. This eventually put her on my path to dental hygiene school and the path to oral disease prevention. Tabatha graduated from Daytona State College as a Certified Registered Dental Hygienist in May of 2022 and her professional goal is to provide patients with the knowledge and know-how of preventing periodontal disease and/or arrest its progression. Outside of work she loves to craft, travel, and spend time in the outdoors having mini adventures with her husband and 3 children.
---
Helen M.
Insurance Coordinator-Financial Coordinator
Helen is a Florida native who grew up in Duval county. She has over 6 years of dental experience and spends her free time with family, friends, her dog and cat. Helen is bilingual and helps with interpreter needs for our Spanish speaking patients who see Dr. Erminy.
---
Jada B.
Hygiene Assistant/EFDA
Jada is a Florida native and grew up in Duval county. Jada has been an EFDA for over 4 years and joined our office as a Hygiene Assistant back in December of 2021. Jada loves meeting new people and hopes to become a Dental Hygienist in the future.
---
Sky S.
Sterilization Assistant-Social Media Marketer
Sky is in the veterinary program at Clay High School and just received her Vet Tech certification this year. While working through school at Island Dentistry she has helped tremendously with our office workflow and social media marketing. Sky just celebrated her 1-year anniversary with our practice!
---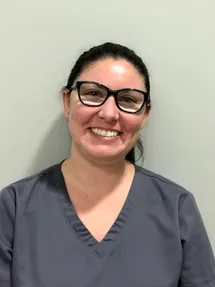 Ashley Y.
Dental Hygienist-CRDH
Ashley is a Texas girl in a Florida world. In 2012, after serving 5 yrs in the Navy, Ashley & her husband decided to settle down in Jacksonville. In March of 2022 they welcomed their first little girl into the world and she is the light of their eyes. Ashley enjoys anything outdoors, kayaking, hiking and traveling.
*As of December of 2022, Ashley works for our practice as a temporary hygienist so that she may have more time with her new daughter.
---
Clinical Team Hygiene Team