Patient Comfort
We understand that some patients may feel anxious about visiting the dentist. At Island Dentistry we will strive to make each dental visit comfortable. Please let us know if there is anything we can do to meet your personal comfort needs. Topical and local anesthetic are offered here, as well as oral sedation. If you have a dental emergency, Dr. Scales will see his patients the same day.
Hygiene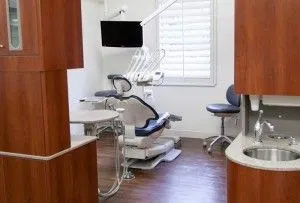 Professional removal of plaque and tarter on a regular basis is an integral part of maintaining your oral health for life. Your individual needs will determine the frequency of your visits. During visits, our highly trained dental hygiene team will take and discuss radiographs and intra-oral photographs as needed, perform an oral cancer screening exam, monitor your periodontal (gum) condition, review your specific oral hygiene instructions, and provide fluoride treatments.
Oral Cancer Screenings
Each year, nearly 50,000 people are diagnosed with oral cancer. The 5-year survival rate is less than 60 percent. This is due to most cases going undetected by patients until the cancer is in its later stages. Symptoms may include:
Research indicates that smoking (tobacco use) and alcohol may increase your chances of developing oral cancer. If you have HPV (human papillomavirus), you could also be at a higher risk. Early detection may increase your chances of survival. Reduce your risk by getting an oral cancer screening at your next dental appointment. During the screening, we'll exam your lips, mouth and throat. We may also take a skin scraping from inside your cheek, or other areas within the mouth, to help identify any abnormal cells.
Red or white patches in the mouth
A sore that doesn't heal within 2 weeks
Pain or difficulty swallowing
Hoarseness or changes in your voice
A lump or mass in the neck or mouth